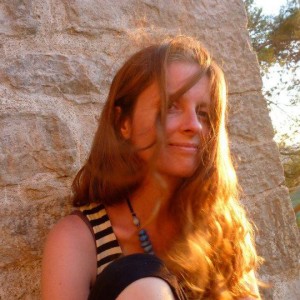 Veronica Tronconi
Director, Cameraman, Editor, I have created a variety of TV formats and documentaries for broadcast TV, production companies, Italian and international NGOs. I have taught video production in many secondary schools and training courses financed by the European Social Fund and developed a number of communication projects within the social sector.
Movinart, that I coordinate, provides a number of experienced Directors of Photography, speakers, translators, researchers and professionals within the Motion Graphic and audio postproduction field. Equipped with high definition cameras and editing workstations, Movinart creates audiovisual products, starting from the development of a concept towards its finalization, following the clients' needs till the final TV or web broadcasting.
Regista, cameraman, montatrice freelance, da diversi anni mi occupo di produzioni audiovisive, realizzando format televisivi e documentari per svariate emittenti TV, case di produzione, case editrici, ONG italiane e internazionali. Ho insegnato produzione e realizzazione video in varie scuole e strutture finanziate dal Fondo Sociale Europeo e ho sviluppato una serie di progetti di comunicazione in ambito sociale.
La piattaforma Movinart, da me coordinata, si avvale di esperti direttori della fotografia, speaker e collaboratori specializzati in ambito Motion Graphic e postproduzione audio. Dotata di attrezzatura completa in alta definizione, Movinart realizza prodotti audiovisivi, dal concept iniziale alla finalizzazione definitiva e seguendo il cliente nella diffusione televisiva o su web.